Situated in Collin and Denton Counties, Frisco is conveniently located only 20 minutes north of Dallas. Considered as part of the Dallas-Fort Worth Metroplex, Frisco was ranked as the fastest-growing city in the nation from 2000 to 2009. This city located in the northern suburbs of Dallas serves as a bedroom community for many professionals.  Home to several sporting venues, Frisco has been featured widely in the news as the Dallas Cowboys moved their headquarters to the city in 2016. Additionally, Dr. Pepper Ballpark, Dr. Pepper Arena, Superdrome, and Toyota Stadium are all popular sporting venues in the area. In addition to being a sporting hub, Frisco serves as a go-to shopping destination. Stonebriar Country Club, Plantation Golf Club and the Trails of Frisco Golf Club are all top destinations for golfing enthusiasts. Frisco is also known for its entertainment, arts, and culture. To learn more about real estate in Frisco, please contact the Acquisto Real Estate Group at (972) 396-7512.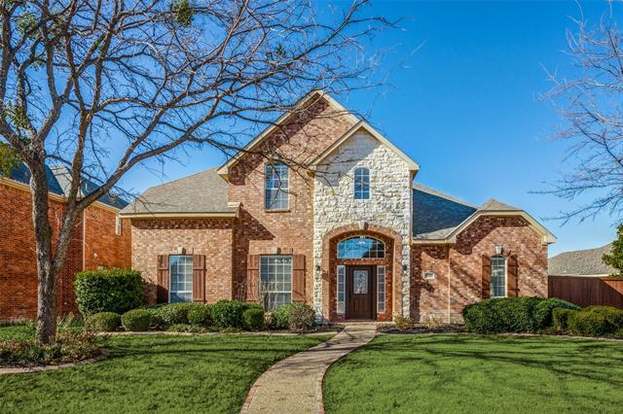 | Rating & School Name | School Facts | Parent Ratings |
| --- | --- | --- |
| 8 Liberty High School | Public – Grades 9-12 – 1983 Students | 4 stars |
| 8 Vandeventer Middle School | Public – Grades 6-8 – 1084 Students | 3 stars |
| 7 Isabell Elementary School | Public – Grades K-5 – 704 Students | 3 stars |
| Frisco Elementary School | Grades PK-12 – 58450 Students | no reviews |
Phone: 972-668-6207
Address: 6155 Sports Village Drive, Frisco, TX
Google Map: click here


Open seven days a week, FieldhouseUSA [Frisco Indoor Sports Center ] is located just east of Pizza Hut Park and off the Dallas North Tollway, convenient for families across Frisco and throughout North Texas.
We've created a state-of-the-art indoor sports facility with children AND parents in mind. FieldhouseUSA is a fresh place to play. From the indoor turf field to the food court, FieldhouseUSA offers recreation and amenities you don't find anywhere else!
Frisco's community parks  accommodate organized team play for softball, baseball, soccer, lacrosse, cricket, football, and more. Reservations are required to use fields. Community parks also provide a variety of other amenities depending on location including playgrounds, concessions, ponds for fishing, basketball and tennis courts, sand volleyball, disc golf, batting tunnels, and a skate park.
Hope Park at Frisco Commons is designed for kids with all abilities! Padded ground and adaptive playground equipment provide a place for anyone to play.
Frisco has ten areas where you can get away from the city and enjoy a hike, discover native plants and animals, or some quiet time by a stream or pond.
There's a good chance you'll find a neighborhood park close to home for active play and fresh air. Neighborhood parks have playgrounds and open space and depending on location, basketball courts, trails and more.
Parks Hours
All parks open 30 minutes before sunrise and close 30 minutes after sunset except sports complexes which close at midnight. The Frisco skate park closes at 10 p.m.
Future Parks
See what's on the horizon in Frisco parks development.
Parks Ordinance Reminders
Animals are not allowed in or around athletic fields, concessions, restrooms, plazas, playground areas or within 75 feet thereof. Ordinance 06-06-55 (PDF)
Owners are responsible for picking up after their animals and properly disposing of the waste on all public or private property. Ordinance 08-01-06 (PDF)
Animals must be accompanied by a responsible person and be restrained by leash, rope, cord or other physical restraint devices at all times. Ordinance 08-01-06 (PDF)
Random Frisco Images
Images Gallery: No images found
Empty tab. Edit page to add content here.
Empty tab. Edit page to add content here.
Empty tab. Edit page to add content here.
Empty tab. Edit page to add content here.
Empty tab. Edit page to add content here.
Empty tab. Edit page to add content here.
Empty tab. Edit page to add content here.